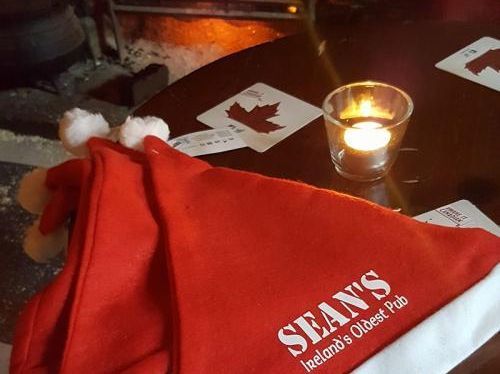 08/12/2020 0 Comments
Christmas Carols Night date set for December 17th
The annual Christmas Carols night in Sean's will take place on Sunday December 17th. Always a special night in Sean's, this year's event will be no different.
Stevie Brennan and Liz Fletcher will provide the music and Dj Padraig will keep the party going afterwards in the beer garden.
The Santa hats are ordered and will be in Sean's in plenty of time for the night. People are advised to get in early as the bar for last year's event was packed out the door.
The night be run in aid of the Midlands Simon Community so your support will be greatly appreciated.
Feed