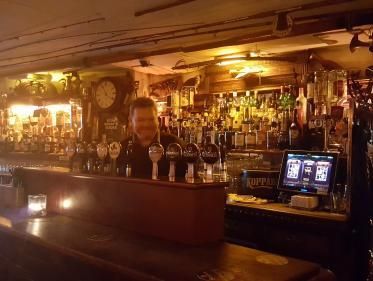 08/12/2020 0 Comments
Daily Historical Talk and Tour of Ireland's Oldest Pub
We are delighted to announce that our daily tour and historical talk at Sean's bar will continue throughout the winter months and into next season. Hosted by Timmy Donovan of Sean's bar, visitors will be welcomed by the open turf fire place and given a detailed history of the pub dating right back to 900 AD. Daily tour starts at 11am.
Timmy has been at Sean's for almost 40 years and has a great knowledge of the pub, the town and indeed many events connected with the river shannon throughout the years. All tours will be welcomed by Timmy and given a talk about the history of Ireland's oldest pub dating right back to 900AD. Each group will also hear about the very origin of whiskey itself on Lough Ree where the monks brought back the secrets of Uisce Beathand distilling to their main monasteries and where they perfected the art of whiskey making. This is an amzing story and guests can enjoy a Sean's Irish Whiskey or indeed an Irish coffee while listening to Timmy.
For individual or larger groups please phone 09064 92358 or email info@seansbar.ie and we can arrange a time to suit. 
Feed