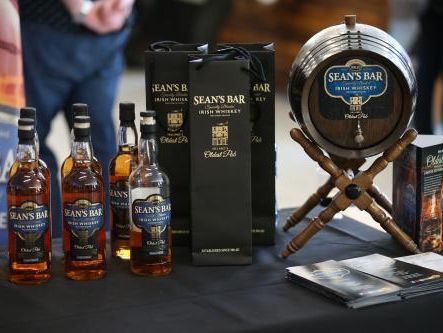 08/12/2020 0 Comments
Sean's Irish Whiskey Features at Whiskey Live 2017
Whiskey Live Dublin took place on Saturday 25th November at Dublin Castle on Dame Street where Sean's Irish Whiskey Co participated in its first whiskey event since its launch in August 2017.
Whiskey Live Dublin is Ireland's premier whiskey tasting event, showcasing both the long established and new arrivals to the Irish whiskey scene. In addition to this, there was wonderful food pairings and cocktails provided by some of Dublin's most esteemed bars and restaurants.  The event also featured the ever growing range of other Irish craft spirits and some whiskey barrel aged craft beers.
This event is intended to be enjoyed by anyone who likes whiskey - from the occasional drinker, to those heavily involved in the Irish whiskey trade. There was something for everyone to enjoy at Whiskey Live Dublin!
For Sean's this was an amazing stage to showcase our first release, The limited edition specially blended Irish whiskey and to mix with all of the biggest labels in the world including Jameson, Powers, Tullamore Due and Teelings to name just a few. 
Feed