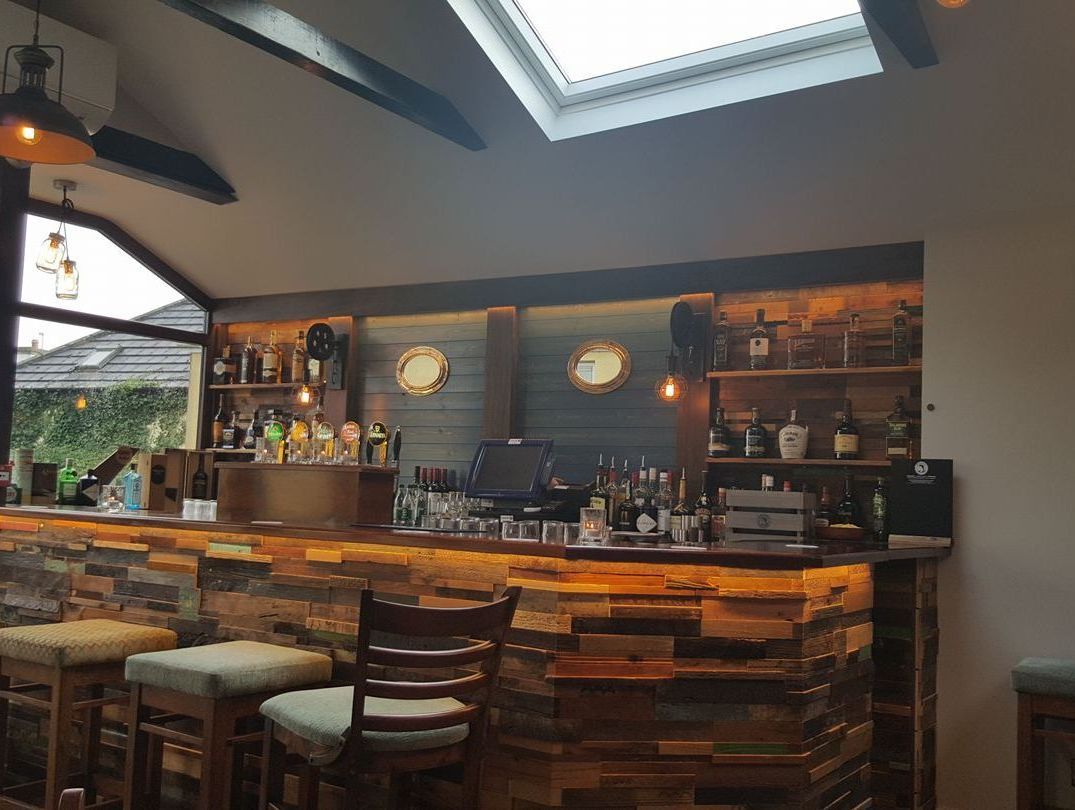 08/12/2020 0 Comments
The Opening of the Boathouse bar at Sean's
February saw the opening of the Boathouse bar at Sean's - an amazing and spectacular meeting place with a fantastic view of the river Shannon.
The Boat House at Sean's is ideal for any occasion, whether it is a corporate function, a birthday party or a family get together. Situated upstairs in the old living quarters of Sean who owned the bar from 1968 to 2001, the bar is furnished to the highest possible standards. The room has a real nautical feel throughout with portholes, wooden beams, leather tan seating as well as a ships wheel. The bar counter was custom-designed and along with the unique and fabulous light fittings are a real feature of the room. There is a great view of the river Shannon and the room has its own terraced area overlooking the beer garden below. The Boathouse bar is open every weekend so call up and choose from our very extensive whiskey and gin ranges or perhaps sample a premium cocktail.
Private Parties - The Boathouse can cater for day after wedding parties, birthday's, family occasions and we can offer a variety of menu options to suit, from finger food to BBQ's.
Corporate - Why not choose a unique and fantastic meeting place to host a corporate day out with a variety of food and entertainment packages available. 
Tour Groups - The Boathouse is an ideal venue for any tour looking to visit Ireland's oldest pub. After viewing the old walls made of wattle and whicker which are on display in the pub as well as the official certificate from the Guinness Book of World Records, guests can then move to the Boathouse for a soup and sandwich or hot buffet. Sean's bar also allows guests to learn to pour the perfect pint of Guinness and all those who successfully complete the task will receive a certificate from Ireland's oldest pub which they can take home and frame. 
For information on availability, room hire rates and more please email info@seansbar.ie or call 090 649 2358
Feed