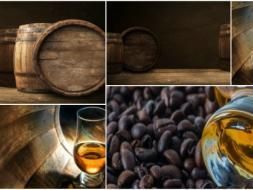 08/12/2020 0 Comments
Enjoy a Midlands Whiskey Experience at Sean's bar
Following on from the very successful launch of our specially blended Irish whiskey, Sean's bar is delighted to announce that we have teamed up with Midlands Whiskey Experiences to offer this unique opportunity to learn about the history of whiskey in the Midlands and to taste a variety of whiskeys all produced in the region.
Whether you are a seasoned whiskey connoisseur or have never so much as tasted a whiskey before, you will have every opportunity to experience some of the best Irish whiskeys that the Midlands region has to offer during a Midlands Whiskey Experience at Sean's Bar.
 
Our Midlands Whiskey Tasting Experiences offer a unique, informative and relaxing activity for groups who are seeking some light evening entertainment.
 
Your experienced Midlands Whiskey Experience host will join you at Sean's Bar where you will journey through a unique selection of Irish whiskeys from the Midland's region.
 
You will compare four contrasting Midlands Whiskeys to discern their unique characteristics to include Kilbeggan 8 Year Old Single Grain Whiskey, Tullamore Dew Blended Irish Whiskey, Egan's 10 Year Old Single Malt Irish Whiskey and of course Sean's Bar Irish Whiskey!
 
We invite you to join us on a journey of discovery into the regions rich whiskey heritage and to discover some of the worlds finest Irish whiskeys available at Sean's Bar!
Feed